Dr. Robert Iddings
Licensed Psychologist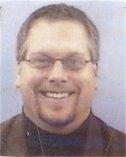 Rob has spent the last twenty years providing services to children and families throughout the northwestern Pennsylvania region. He has developed numerous innovative programs designed to meet the challenges children and families face, especially as related to serious adversity.

Rob has done research in the area of children's self-concept development. In addition, he provides frequent trainings/seminars to various groups interested in the effects of trauma, child development, family therapy approaches, developing resiliency in children, parenting children and adolescents, as well as several other topics related to children and families. Rob works in both our Meadville/Crawford and Erie offices. Rob can be available for consultation, evaluations, therapy, or training.
---
Michele Johnston, LPC
Evaluator/Clinician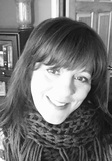 Michele is a licensed professional counselor who received her undergraduate degree in movement therapy from Penn State University and her Master's Degree in Counseling from Edinboro University of Pennsylvania.

Michele has extensive training in working with children with varying diagnoses. She has many years of experience in the diagnostic process and is certified to administer the Autism Diagnostic Observation Schedule (ADOS) to assist with diagnosing autism spectrum disorders and provides diagnostic testing in our Crawford County office. Michele sees children, teenagers, adults and families in treatment. She has training in family systems, cognitive-behavioral therapy, behavior modification, parenting and attachment, and dialectical treatment approaches. Michele is a certified Trauma-Focused Cognitive-Behavioral Therapist.
---

Amanda Mushrush, LPC
Evaluator/Clinician
Amanda is a clinician in our Meadville/Crawford County office. Amanda's biography will be posted soon.


---

Pamela G. Riley, LPC
Evaluator/Clinician
Pam is a clinician in our Meadville/Crawford County office. Pam's biography will be posted soon.
---

Alice Link, NCC
Evaluator/Clinician
Al is a Nationally Certified Counselor in our Erie office. She received her undergraduate degree in sociology and public health from John Carrol University and her master's degree in Clinical Mental Health from Edinboro University of Pennsylvania. Ali has previous work experience and training with children, adolescents, and young adults. She has worked in Behavioral Health Rehabilitative Services and is trained in Intensive Family Coaching. Ali emphasizes a person-centered therapeutic approach while utilizing techniques from evidenced-based practices such as cognitive-behavioral therapy and mindfulness meditation. ​
---
Nea Motzer, LPC
Clinician
Nea Motzer is Licensed Professional Counselor in our Erie office. She describes herself as a creative soul who believes in utilizing various treatment modalities that increase the Mind, Body, Spirit connection and that cultivate self-acceptance. She is native to the Erie community and has been providing mental health support since 2003. Nea is versed in treating a wide range of mental health issues and is trained and certified in traditional therapeutic approaches such as cognitive-behavioral therapy. She is more aligned with alternative approaches to treatment such as energy medicine, reiki, yoga, and mindfulness meditation. Whatever life has thrown at you, nea truly believes you are your own best therapist. Working as your guide, she will help you find balance and stability by connecting you to your inner wisdom through various holistic approaches that illuminate your true self.
---

Kathy Zinz, LPC, NCC
Evaluator/Clinician
Kathy is a Licensed Professional Counselor in our Erie office. She works with individuals of all ages including children, adolescents and adults. Kathy has extensive experience with individuals on the autism spectrum. She also has experience in couples counseling and in executive functioning skills. Kathy takes an eclectic approach to treatment and uses combinations of cognitive-behavioral therapy, dialectal behavior therapy, ACCEPTANCE AND COMMITMENT THERAPY and emotionally FOCUSED THERAPY. Kathy mixes mindfulness into each therapy treatment and would be honored to assist you on your journey.
---
Christina Karns
Director of Operations
Christina is our Director of Operations. Christina has a Liberal Arts Associates degree from the University of Findlay with an emphasis in Equestrian Studies. She has a background in finance, marketing, advertising and customer service. Christina primarily works out of the Meadville office where she handles daily office operations, billing, and credentialing for all of Counseling and Assessment.
​



---

BURDELL
​​Burdell is a Wirehaired Pointing Griffon. He has been with Counseling and Assessment since the fall of 2016. Burdell is in the office most days with Christina and provides a certain love and joy to staff and clients. In December 2017 Burdell received his Therapy Dog Certification through Therapy Dogs United.

---

Kathy Spiteri
Erie County Office Assistant
Kathy is our Erie office assistant. Kathy's biography will be posted soon.
---

Brittani White
Crawford County Office Assistant
Brittani is our Crawford County office assistant. Brittani's biography will be posted soon.
---