Michele Johnston, LPC
Evaluator/Clinician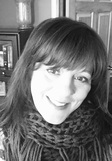 Michele is a licensed professional counselor who received her undergraduate degree in movement therapy from Penn State University and her Master's Degree in Counseling from Edinboro University of Pennsylvania.

Michele has extensive training in working with children with varying diagnoses. She has many years of experience in the diagnostic process and is certified to administer the Autism Diagnostic Observation Schedule (ADOS) to assist with diagnosing autism spectrum disorders. Michele sees children, teenagers, adults and families in treatment. She has training in family systems, cognitive/cognitive behavioral therapy, behavior modification, parenting and attachment, and dialectical treatment approaches. Michele works in both our Meadville/Crawford and Erie offices.
---
Dr. Robert Iddings
Licensed Psychologist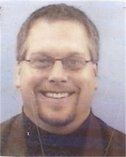 Rob has spent the last twenty years providing services to children and families throughout the northwestern Pennsylvania region. He has developed numerous innovative programs designed to meet the challenges children and families face, especially as related to serious adversity.

Rob has done research in the area of children's self-concept development. In addition, he provides frequent trainings/seminars to various groups interested in the effects of trauma, child development, family therapy approaches, developing resiliency in children, parenting children and adolescents, as well as several other topics related to children and families. Rob works in both our Meadville/Crawford and Erie offices.

Rob can be available for consultation, evaluations, therapy, or training.
---

Kathryn K. Ah Wong, LPC
Evaluator/Clinician

Kathy is a National Certified Counselor and Licensed Professional Counselor who completed her undergraduate degree in Women's Studies and her Master's degree in Community Counseling, both at Edinboro State University.

Kathy has been with Counseling and Assessment Services for over a year. Prior to joining us she worked in several community counseling settings where she used various techniques in working with children and families. Kathy has worked in Brief Services, Family Preservation, Family Behavioral Health, Behavioral Health Rehabilitative Services, and Summer Therapeutic Activities Programs. Kathy has over three years' experience in writing medical necessity evaluations and delivering outpatient mental health counseling.

Although Kathy typically works with children, adolescents and teens, she is able to see adults ranging in gender and age dependent upon their need. She does not take a "one size fits all" approach and is able to pull from various techniques in order to tailor treatment to each individual's needs. Kathy is a clinician in our Meadville/Crawford County office.



---

Pamela G. Riley, LPC
Evaluator/Clinician
Pam is a clinician in our Meadville/Crawford County office. Pam's biography will be posted soon.

---

Christina Karns
Crawford County Office Manager/Billing Specialist
Christina is our Meadville/Crawford office manager and billing specialist. Christina's biography will be posted soon.
---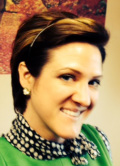 Nea Motzer, LPC
Clinician
Nea is a certified Cognitive Therapist who has worked in various levels of the human service field for the past ten years. She works with adolescents and adults in personal, academic, and career domains. Nea's specialized cognitive training has been documented as a Best Practice treatment approach for stress, anxiety, depression, and personality disorders. Nea is a clinician in our Erie County office.

---

Kathy Spiteri
Erie Receptionist/Billing Specialist
Kathy is our Erie receptionist and billing specialist. Kathy's biography will be posted soon.
---